SAVE MONEY WITH GREEN WINDOW TREATMENTS
Now it's easier than ever to incorporate environmentally friendly "green" window treatments into your décor. Going green is a smart choice that can make your home more energy-efficient, save you money on your energy bill and help you do your part for Mother Earth.
First Things First
Buy the best quality window-covering products you can afford, especially when it comes to hardware like the traversing mechanisms on draperies and the spring mechanisms on roller shades. Window coverings that hold up over time are less likely to wind up in the trash.
There are several ways to use green products in your window treatments. One is to select a product that helps your home conserve energy. For example, Hunter Douglas Duette honeycomb shades trap air between two layers of fabric. This keeps heat from seeping out of the windows during the winter and prevents hot air from sneaking in during the summer.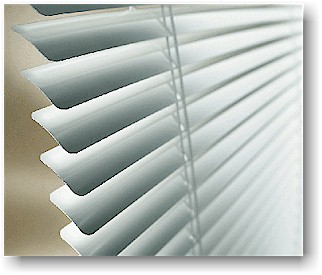 Another option is window treatments made from recycled materials, such as aluminum blinds. It's also earth-friendly to purchase window treatments that can be recycled when you are done with them.
Going Green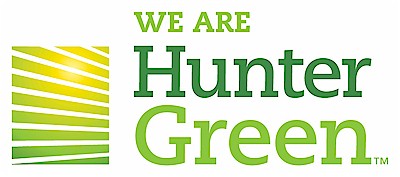 If you are interested in going green with your window treatments — and it's never been easier to do so — ask a professional window treatment consultant about different products available on the market. There are two useful technical measurements that can help determine whether a window treatment is energy-efficient. Look for the product's R-value, which rates its effectiveness at preventing heat loss. The higher the number, the better the product is at retaining heated or cooled air. Also, look at the shading coefficient, which measures the heat coming through the window treatment. Here, the lower the number the better. The less heated or cooled air you lose through your windows, the more money you will save on your energy bill.
Renewable or Recycled Materials
Another way to be environmentally conscious with window treatments is to use natural or renewable materials like wood or bamboo. If you're thinking about wood blinds or shutters, look for wood that has been certified by the Forest Stewardship Council. New to market are faux wood products for shutters and wood blinds made from recycled, compressed wood. They look great, and they save a tree!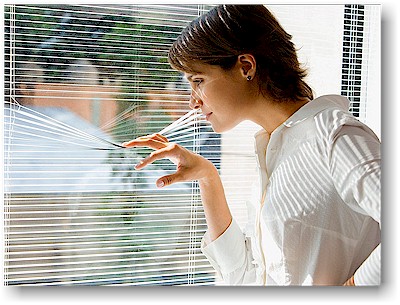 For a different look, consider blinds made from recycled aluminum, such as Hunter Douglas' horizontal blinds. These blinds are made from 70 to 95 percent recycled material, and they are resilient and easy to maintain.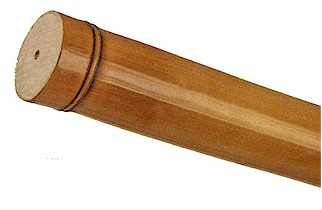 Bamboo is another sustainable material cropping up in window treatments. But keep in mind, the loose weave in a bamboo shade keeps it from being highly energy-efficient. Instead, think about using a bamboo curtain rod.
If draperies are more your style, it's possible to be green using fabric, too. Insulated draperies are a great way to prevent energy loss through your windows. Look for thick draperies with thermal linings. Robert Allen and Kravet make high-quality environmentally friendly textiles, but there are many other choices available that can make your home more energy-efficient. Alternatively, consider using draperies made from recycled polyester or natural materials like silk, cotton or hemp.
How To Shop
Window treatments are an investment in your home, so it's smart to hire an expert to walk you through the process. Ask for recommendations from friends and neighbors, check out some showrooms, or use online tools like Angie's List or the Better Business Bureau to select a few candidates.
Many companies will send an in-home consultant to your residence to suggest options and measure your windows. It's important that you have a professional do the measuring so that the window treatments fit your windows perfectly. Then ask your consultant about environmentally friendly products on the market. You'll discover a whole new world of green window treatments that make your house look great, save you money on your energy bill and go a long way toward helping the environment.
Energy-efficient window coverings can lower your heating and cooling costs. Window coverings can also protect furniture, floors, and carpets from damaging ultraviolet rays.
Energy-efficient window coverings reduce your emissions of climate-changing greenhouse gases. If you choose durable products, you'll also reduce the resources needed to cover your windows over the lifetime of your home.
You can buy the greenest window treatments in the world, but in the long run it's your behavior that matters most. Close window coverings on hot summer days and cold winter nights to save energy.
---
Hunter Douglas Window Coverings are available from The Blind Alley in Bellevue, Washington. For more information, contact The Blind Alley and visit our Hunter Douglas Gallery showroom.
Or view Hunter Douglas Window Coverings in the privacy of your home with one of our Window Fashion Designers.
To view more information regarding Hunter Douglas Window Coverings visit the Hunter Douglas website.
Hunter Douglas Inc., headquartered in Pearl River, NY, is the leading manufacturer of custom window coverings in North America.
---
To learn more about The Blind Alley visit our Company Profile.

---

Click here to search our Website or visit our website Navigation page or website Directory.
---