HUNTER DOUGLAS:
A VIEW FROM THE WINDOW
Hunter Douglas Sees Great Opportunities Ahead for Custom Window Coverings
For the last 25 years, Hunter Douglas Window Fashions has been on a truly remarkable ride. The company reports for that period a growth rate that is nothing short of astounding: more than 100-fold sales increase since 1979. "There's no doubt that Hunter Douglas over the last two and a half decades has been the fastest-growing company in the window coverings industry-and probably the entire home furnishings industry," reported Jim Mathews, the company's vice president of marketing.
This growth has been fueled by an impressive string of product innovations, including the groundbreaking introduction of the Duette® honeycomb shade in 1985 followed by the revolutionary Silhouette® window shadings in 1991. Over the years, as its innovative product offerings grew, the company continued to build on its strong fabricator network and made the most of several strategic acquisitions. These actions, combined with a highly effective sales and marketing effort and an overriding commitment to quality, service and reliability have vaulted the company into the undisputed leadership position in the window coverings industry.
Even though they can look back at the past quarter century as a golden age for the company, executives at this Pearl River, NY-based firm are determined to look forward. From their point of view, the future holds even greater potential for success---not only for Hunter Douglas but for the entire window coverings industry. Certainly, that opinion starts at the top with President and CEO Marv Hopkins, who said, "The opportunities for our business are outstanding. Consumers are more affluent and are investing more in their homes than ever before."
However, Hopkins conceded that window coverings are not usually at the top of the list when consumers embark on their home decorating projects. For that reason, Hunter Douglas is committed to investing considerable resources into building consumer awareness of and interest in its brands and products. "We're determined to move custom window coverings higher up the priority list for consumers investing in their homes," Hopkins stated. "Our goal is to create greater awareness, not only of Hunter Douglas but the entire category. There are exceptional opportunities to substantially expand our total market by more effectively educating consumers on how custom window coverings will beautify and enhance the entire home, as well as provide such vital functions as light control, privacy, UV protection and comfort."
Mathews added that Hunter Douglas is simultaneously focusing on expanding the scope of its product offering and expanding the consumer's knowledge of the category. "We realize that custom window coverings are not on top of the mind for most consumers," he said. "That's something we are actively working to change. Our thinking is that if we can get more people interested in the category, Hunter Douglas will get its fair share of business."
Advertising will play a key role in this brand-awareness endeavor. Hunter Douglas is the leading advertiser in the home furnishings industry, regularly appearing in some 20 to 30 shelter and lifestyle publications (such as Architectural Digest, House & Garden, Elle Décor and O At Home) and also on national cable channels.
For 2005 and beyond, the company is formulating an entirely new consumer advertising strategy with the help of a new ad agency, New York-based Cossette Post. The upcoming ads will make their debut next year, and while it's too early to divulge their content, Mathews promised a dramatic departure from the company's previous advertising efforts. In fact, he added, they will be like nothing the home furnishings industry has ever seen. The goal is to move to something truly innovative and compelling that will break through the clutter and drive consumers to the retail store while enhancing and strengthening the Hunter Douglas brand image.
Hunter Douglas has used a series of focus groups to help formulate its advertising strategy. What emerged was a picture of a company that is clearly recognized for its product innovation, quality and reliability. "Focus groups described us as contemporary, fashion-forward and innovative," said Mathews. "Those were the words we were hoping to hear."
Innovative Products and Programs
Certainly, the innovative tag is a well-earned honor for the company. Starting with the Duette® honeycomb shade, the company has developed the highly successful family of "ette" products---ranging from Silhouette® and Vignette® window shadings to Luminette® Privacy Sheers.
Even in long-established categories, Hunter Douglas continues to innovate. The company's Modem Precious Metals™ line features the largest selection of horizontal metal blinds in the industry. Hunter Douglas also has a robust wood blind selection, led by the 2004 Country Woods® Collection™, which the company touts as the most complete and innovative wood blind offering in the market. In 2003, the company introduced Heritance hardwood shutters, its first entry into the large and growing wood shutter category. The company also provides fashionable takes on mainstays as roller shades and screens, roman shades, woven woods and vertical blinds and is a leader in many innovative lift systems including remote control motorization options.
Hunter Douglas supports this innovative product lineup with an impressive array of programs. "We're investing heavily back into the business, even though we already enjoy the largest market share in the industry," Hopkins reported. "We're committing more than ever before to dealer training, merchandising and customer support. We've created innovative Web sites for both consumers and our dealers, in an effort to inform and educate interested consumers about our products and connect them with well qualified Hunter Douglas dealers."
The company has developed tailored merchandising programs to fit specific retail channels. The most upscale of these is the Hunter Douglas Window Fashions Gallery® program, featuring a fashionable display system that elegantly showcases the entire Hunter Douglas product line. This premier and exclusive dealer alliance program also offers key marketing support elements, such as education and training, advertising, public relations and consumer lead referrals. By the end of the year, the company will have 300 dealers participating in this program.
In addition, Hunter Douglas offers the Showcase Dealer program, which re-wards committed dealers by shipping new core product sampling on an expedited basis and providing such promotional benefits as Website referrals and special discounts. "Our plan is to broaden the scope of our relationships with our trade partners with the creation of additional alliance programs" Mathews stated. "We'll be reaching out to other types of accounts who are committed to success." Hunter Douglas is measuring this commitment with its so-called five "drivers of success." These "drivers" include: effective point of sale to allow consumers to visualize the product; consistent and quality advertising with emphasis on features and benefits rather than deep discounts; a commitment to training; participation in incentive and merchandising programs; and a commitment to the complete product line to enhance profitability. "Our experience has been that dealers who adhere to these five drivers have far greater success than those who do not," Mathews said.
The company has put considerable resources into giving dealers access to these five drivers. Training is a case in point, with the company offering a wide array of comprehensive training options. Programs include Premieres, a workshop series that gives dealers a thorough introduction to new products, fabrics, colors, sampling materials and advertising opportunities; Solutions, a full-day conference that covers a broad range of selling and business-building topics; Crossroads, a half-day workshop that features hands-on training with Hunter Douglas products; and the Professional Installer Program, which has trained and certified more than 600 product installers.
The company also presents video and DVD training options. The Explore video series features a unit on each and every product, while the Window Fashion Shoppe® is a DVD series that fabricators can use to train dealers in their trading areas. All of these training programs are presented under the umbrella of the Hunter Douglas Window Fashions Institute, which enables dealers to earn credits toward a Product and Performance Degree that conveys their status as window coverings experts. "These different programs allow dealers various choices when it comes to training---from conferences and workshops to videos and DVDs that can be used in their stores or at home," Mathews reported. "Hunter Douglas has a core competency in dealer training, with many different ways of delivering it."
Hunter Douglas also provides its dealers with the advertising resources they need. For instance, Window Fashion Gallery dealers have online access to art elements that can be used to create their own electronic ad slicks. This online access will soon be expanded to other aligned designers and dealers.
Also receiving special attention at Hunter Douglas is the area of customer service and support. "The relationship we have with each customer, including close two-way customer communications, is vitally important to us," Hopkins stated. "It's a major focus of our company and we are committed to continually improve in this crucial area." Hopkins points out that his Hunter Douglas colleagues share a collective commitment to customers, something embedded in them after years of service. "Our greatest assets are our people," Hopkins said. "We have many outstanding key folks who've been with our company for years. They're talented, skilled and dedicated. They know our company and they know our customers. They're committed to our business and absolutely determined to serve our customers better than any other company can or will." The front line for customer contact is the Hunter Douglas Customer Information Service Center in Broomfield, Colorado. Representatives at this facility handle more than 10,000 calls. and e-mails a month. Based on this feedback, the company establishes a monthly report card, evaluating four key areas: the pre-sale, the sale, the installation and the post-sale. "We have models for each of these areas, against which we measure our performance," Mathews reported.
As an essential service resource, Hunter Douglas has a solid network of 28 regional and local fabricators serving every nook and cranny of the U.S. and Canada. They are highly responsive to dealers' individual needs in their respective trading areas. "The majority of our fabricators have been with us for over 20 years," Hopkins reported. "They've established exceptionally close relationships with our retail customers, most of whom are morn and pop entrepreneurial businesses."
Click here to View the Hunter Douglas Video
---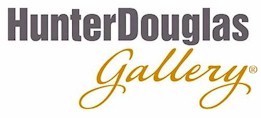 Hunter Douglas Window Coverings are available from The Blind Alley in Bellevue, Washington. For more information, contact The Blind Alley and visit our Hunter Douglas Gallery showroom.
Or view Hunter Douglas Window Coverings in the privacy of your home with one of our Window Fashion Designers.
To view more information regarding Hunter Douglas Window Coverings visit the Hunter Douglas website.
Hunter Douglas Inc., headquartered in Pearl River, NY, is the leading manufacturer of custom window coverings in North America.
---
To learn more about The Blind Alley visit our Company Profile.

---

Click here to search our Website or visit our website Navigation page or website Directory.
---