HUNTER DOUGLAS
TOP TEN DECORATING TRENDS FOR THE NEW YEAR
For the many homeowners who would like to resolve to make their homes more pleasant, welcoming and on-trend, decorating experts at Hunter Douglas, the nation's leading manufacturer of custom window fashions, offer some advice. Here are their top 10 trends for the New Year and tips on how to achieve a more on-trend décor.
1. Comfortable and Cozy – In tough times, more than ever, people want their homes to be a sanctuary – soft, serene, private and relaxing. A few down-filled pillows and some soft rugs can add comfort to a room. Window fashions are key to achieving privacy. Remember that if you can see out through closed window treatments during the day, others can see in at night. To have the best of both worlds, look for window fashions like Silhouette® window shadings from Hunter Douglas that offer a combination of sheer fabric to maintain a view of the outside and rotating fabric vanes for variable light control and privacy. If noise is a problem, keep in mind that fabric window coverings offer significant sound absorption to add to the serenity of your home.
2. The Modern Mix – Clean, contemporary furnishings remain popular but now mixed with traditional and organic elements. A contemporary glass coffee table looks fine placed in front of a soft, curvy sofa. Natural, organic elements add interest and warmth to contemporary décor. Hand-woven from grasses, woods, reeds and bamboo, Provenance® woven wood shades from Hunter Douglas bring natural texture to your windows.
3. Personal Chic – Your home should be all about you. Use the new eclecticism to create a truly personal environment. Don't be afraid to mix an inherited sideboard with art collected in travels and new acquisitions. You may be surprised to see how well they all get along, just like mixing guests from different areas of your life to make for a lively party. It is not so much the individual furnishings but the merging of different but complementary styles and colors that create visual interest and personality in a room.
4. A More Colorful World – According to Jaime Stephens, the Color Marketing Group's executive director, purple is king right now, ranging from grayed-out violet to a plum purple and pansy purples. Other color trends for 2009 that forecasters predict include "blue as the new green" with ocean and sky blues that recall the serenity of nature being especially desirable. They see the interest in green winding down with the exception of the deeper, sophisticated hues in this colorway, such as a mature leaf green. Also, look for other pungent, natural colors from the garden as well, such as radish, tomato and eggplant. Yellow, which equals energy, will be the main accent of the year along with strokes of orange and turquoise. Window fashions like the Silhouette Matisse Collection™ of Colored Sheers and Vanes update a room with fresh, fashion-forward hues at the window.
5. Light and Airy – As homes become more colorful, more light is needed to illuminate a room and nothing compares to natural light. Window fashions like Silhouette shadings and Hunter Douglas Luminette® Privacy Sheers, a product similar to Silhouette shadings, but on the vertical, beautifully filter natural light as it enters the home to achieve a relaxed and serene atmosphere.
6. Luxuriously Green – With the growing awareness of saving energy, manufacturers of home décor products are developing furnishings that are at once green and luxurious. You can find luxurious hand-woven fabrics as well as window fashions that provide the stylish décor you want along with the energy conservation capabilities you need. Hunter Douglas has long been a trendsetter in producing window fashions that help conserve energy. The company's new Duette® Architella® honeycomb shades feature a unique, patented construction of a honeycomb nestled within a honeycomb. This provides more air pockets than traditional honeycomb shades, so when properly installed they can reduce heat loss and gain at the window by up to 50 percent, thus lowering heating and cooling costs.
7. Couture Counts – Over-the-top, ostentatious looks are definitely out for both clothing and home fashions. It's the details, not the glitz that counts. People want well-tailored, classic clothes that will last and are looking for the same quality and attention to detail when shopping for their homes. All Hunter Douglas window fashions are custom-made so are sure to fit your windows, thus guaranteeing a standard of fashion and function simply not available in off-the-rack window coverings. It's the difference between custom-made couture and off-the-rack clothes!
8. Artistic Accessorizing – You can update a room with accessories just as you might add a new pin or scarf to a classic suit. Adding artwork to a wall or a luxurious throw and pillows to a sofa can make a room more welcoming. New window fashions can make a world of difference, especially when they offer a dimensional, layered look at the window. An innovative new option, Hunter Douglas Pirouette® window shadings feature soft, adjustable horizontal fabric vanes attached to a single sheer backing. They come in textured fabrics in a contemporary color palette and deliver the understated elegance of a hobbled Roman shade, while also offering incomparable light control.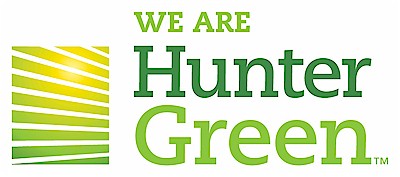 9. Responsible Living – While seeking the best for themselves, today's savvy customers want the reassurance that their hard-earned dollars are going to responsible companies that care about their employees, communities and the world at large. Hunter Douglas consistently wins awards for safety in the workplace and their support of communities where company facilities are located and is a national sponsor of Habitat for Humanity, covering windows in every Habitat home built in the U.S. and Canada. With its new Hunter Green initiative the company has implemented an aggressive plan to reduce its energy consumption by 15 percent, water usage by 40 percent and overall carbon emissions by 20 percent within a three-year period. And with HunterDouglas.org – a new philanthropic investment fund – the company's already robust charitable outreach is being expanded to encompass investments in carbon-reducing programs and technologies that will ultimate create a healthier environment for ourselves and future generations.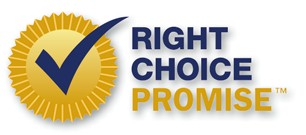 10. Quality Counts – More than ever, people want to invest in quality products that last, especially when shopping for their homes, because buying on the cheap really isn't a bargain if you have to replace items a year later. It is reassuring to know that all Hunter Douglas window fashions are designed to last and come with an exclusive Lifetime Guarantee. Now that is a trend that is here to stay! Visit your local Hunter Douglas Gallery showroom to view their products and trendsetting colors.
---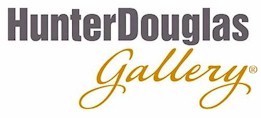 Hunter Douglas Window Coverings are available from The Blind Alley in Bellevue, Washington. For more information, contact The Blind Alley and visit our Hunter Douglas Gallery showroom.
Or view Hunter Douglas Window Coverings in the privacy of your home with one of our Window Fashion Designers.
To view more information regarding Hunter Douglas Window Coverings visit the Hunter Douglas website.
Hunter Douglas Inc., headquartered in Pearl River, NY, is the leading manufacturer of custom window coverings in North America.
---
To learn more about The Blind Alley visit our Company Profile.

---

Click here to search our Website or visit our website Navigation page or website Directory.
---