TEN STEPS TO THE PERFECT ROOM
Hunter Douglas Shares Secrets on How to Achieve It
| | |
| --- | --- |
| Window coverings are among the the ten steps to decorating the perfect room. "A horizontal product like soft, sheer Silhouette® window shadings (shown above), which features rotating fabric vanes suspended between sheer fabric facings, can make a window seem wider while softening and diffusing incoming light," says Morse, at right. | |
Sally Morse, director of creative services for Hunter Douglas shares these tips for creating a new look in any room.
"People can follow the 10-step recipe below to create the room they've always dreamed about and thought about, but didn't know how to go about it," says Morse, who lectures on design.
1. Getting Started: You need a road map, an inspiration. Find a print you love -- it could be from a drapery fabric, area rug, wallpaper or even a piece of artwork. This gives you three big clues and puts the horse before the cart instead of vice versa:
Style: It will tell you if the room is going to be contemporary, traditional or transitional.
Texture: Also examine it for texture or sheen. Smooth, sleek or shiny surfaces like silk, satin and crystal are dressy. Surfaces with a lot of texture, such as some linen weaves, basketry, pottery and stone, are more casual. The more texture something has, the more casual it is.
Color: Most designs are based on three colors: the base color, the contrast color and the accent color. That's why when you look at a green and cream together you know that something is missing. These three colors can be next to one another on the color wheel, -- for instance, a blue-green, green or yellow-green -- or equally separated from one another for a complementary grouping. The accent color is the surprise color -- it should be used enough to make a statement in three places in a room -- for example a window covering, a print and throw pillow. Less than three times is not an accent -- it's what I call an accident. An accent color can be the glue that holds a room together and adds personality.
2. Furnishings: Don't be too "matchy-matchy" with furnishings. Mother Nature doesn't match the flowers in a garden, why do you think you have to match wood tones? The case goods, coffee tables, floors and wood blinds in the kitchen can have different hues.Too much of the same thing is boring. Also, make sure your furniture is sized properly for the dimensions and layout of the room.
3. Furniture Placement: Place your furniture in shapes derived from the alphabet such as L, X or U, making sure whatever shape you choose works best with the size and shape of the room. You might have two conversation areas and use and L in one and an X in another. Remember too, no matter where you're seated, you need a place to put a glass, plate or cup of coffee within 15 or 18 inches. I frequently get asked how big the coffee table should be. It should be two-thirds the size of your sofa.
4. Window Treatments: A room is never complete without a window fashion -- you may not notice that there is no rug, but you always notice an empty window, and neighbors do too. Decorating them can present a challenge, as materials look different when light comes through them and there are so many practical considerations. Do we want to emphasize the view; provide light control and privacy; add energy efficiency and noise control; operate them frequently?
Luckily, with the innovative designs available in window fashions today, solutions to these practical problems are now exceptionally stylish and beautiful as well. Window treatments can also add movement or rhythm to a room and make it more visually appealing. An outside-mounted treatment can conceal an unattractive window frame or shape, make the window and room seem bigger and help move the eye around a room. On the other hand, an inside-mounted treatment can show off a window.
A window treatment that is a different color than the walls will break up a room -- your eye stops to look at it -- while one that blends with the walls makes it seem bigger. One of the best places to add texture is at the window; when the light hits a textured surface, it adds depth -- peaks and valleys, highs and lows. In short, window fashions can add that distinction, an element of surprise, as well as supreme function tailored to your specific needs.
5. Lighting: There are three different kinds of artificial lighting and, of course, natural light, which, with the proper window fashions, can help transform the look of a room.
General illumination. Chandeliers are a stylish way to achieve general illumination. To pick a perfect chandelier, measure the length of two walls in the room you are going to hang it. Add them up and you get the diameter in inches of your chandelier. So, if one wall was 14 feet and another 16 feet, you would look for a chandelier that was 30 inches wide. Another hint: chandeliers should be hung 32 inches up from a table.
Task lighting includes reading lamps or lights above a stove or sink. Here's a tip for task lighting: The bottom of the lampshade should be at eye level when seated. If it is above eye level, you get glare; below, you get a reflection if you are reading or looking at something on a white surface.
Accent light. These include lamps of 60 watts of light or less -- little lamps, buffet lamps and wall sconces. They add light with drama.

Natural light. Enhance natural light and save on your electric bills, while still protecting against UV rays, with window fashions such as Silhouette window shadings and Luminette® Privacy Sheers. The sheers diffuse the incoming light for a softer, shadow-free interior illumination and adjusting the vanes can draw the light deeper into the room.
6. Flooring: Select a type of flooring that best complements the room. The big word in flooring today is big. Wider planks and bigger tiles are very popular. Don't overlook items such as area rugs.
7. Walls: At the last Heimtex show in Europe, they showed flocked wallpaper again. You can also add style with color, be it paint or wallpaper. Remember that you can add texture as well with grass cloth wallcoverings, paint finishes and the like. Don't forget the fifth wall -- the ceiling. Don't settle for plain old white -- go for a light- or medium-toned color. Mix one-third of the color of your walls with two-thirds white and use it on the ceiling. Now you've breathed a bit of color into it for a beautifully coordinated look that is unique and different. Pearl paint finishes with luminosity or shine look exceptional on ceilings.
8. Hard Accessories: Use hard items such as mirrors, pottery, paintings, photos and glass around the room. Particularly when grouping photos, place smaller ones above the large ones to avoid a top-heavy, Dolly Parton look. Darker pictures should also be hung lower because they have more visual weight. Over a sofa, start your arrangement six to nine inches up from the back, and width-wise, go about two-thirds the width. This will make your arrangements more graceful and aesthetically pleasing.
9. Soft Accessories: Combine the hard accessories with softer items, including pillows, curtains, silk flowers, tablecloths and plants to create warmth. Make sure an equal number of hard and soft accessories are used in the room for a nice balance. Too many hard accessories looks masculine, too many soft ones look froufrou.
10. Personality: Add your own personality to the room to make it your own space. Show off your interests and hobbies in a creative way, using your own sense of style ... and humor.
---
Hunter Douglas Window Coverings are available from The Blind Alley in Bellevue, Washington. For more information, contact The Blind Alley and visit our Hunter Douglas Gallery showroom.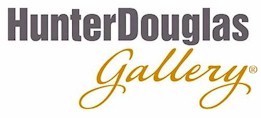 Or view Hunter Douglas Window Coverings in the privacy of your home with one of our Window Fashion Designers.
To view more information regarding Hunter Douglas Window Coverings visit the Hunter Douglas website.
Hunter Douglas Inc., headquartered in Pearl River, NY, is the leading manufacturer of custom window coverings in North America.
---
To learn more about The Blind Alley visit our Company Profile.

---

Click here to search our Website or visit our website Navigation page or website Directory.
---