HUNTER DOUGLAS
RIGHT CHOICE PROMISE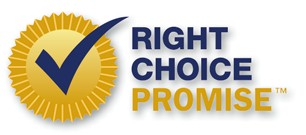 Make Your Choice With Confidence...
Our Right Choice Promise™ guarantees it! Hunter Douglas and The Blind Alley, a Hunter Douglas Gallery® Dealer are thoroughly committed to customer satisfaction. We know you will appreciate the quality workmanship and beauty of our window fashion products.
With your purchase, you will not only have the Hunter Douglas name on your new window fashions, you will also have our exclusive Right Choice Promise.
Here's how it works:
Once the installation of your new window coverings is complete, we invite you to experience and enjoy them in your home for 21 days. In the unlikely event you're not thoroughly satisfied with the way they visually enhance your home at the end of this 21-day period, contact the Service Department at The Blind Alley during the next 21 days. We will make a one-time replacement of your window coverings with a Hunter Douglas product of equal or lesser value of your choice. It's that simple. In addition to the Right Choice Promise you will have one of the best product warranties in the business: the Hunter Douglas Lifetime Limited Warranty.
Our goal with each and every client is total satisfaction. That sets us apart from our competition. As a Hunter Douglas Gallery, we have the experience and training to help our customers select the best Hunter Douglas window fashion for their needs. Hunter Douglas is so confident in our ability to do this that, after living with the product for 21 days, in the unlikely case you're not thoroughly satisfied with your Hunter Douglas window coverings, we can make a one-time replacement with another Hunter Douglas window covering.
A decorating project can sometimes be a dramatic change for people, and we've seen that people often need time to adjust to the "newness." So we ask that you live with the product for 21 days to see how you ultimately feel. We let all of our customers who purchase Hunter Douglas window coverings know about the Right Choice Promise, and very rarely do we actually have to use it.
Our ultimate mission as a Hunter Douglas Gallery is to be committed to ensuring that our customers have a thoroughly satisfying experience.
---
Click here to View the Hunter Douglas Video
Hunter Douglas Window Fashions are available from The Blind Alley in Bellevue, Washington. For more information, contact The Blind Alley and visit our Hunter Douglas Gallery showroom.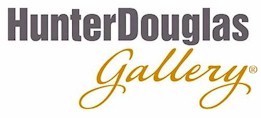 Or view Hunter Douglas Window Coverings in the privacy of your home with one of our Window Fashion Designers.
To view more information regarding Hunter Douglas Window Coverings visit the Hunter Douglas website.
Hunter Douglas Inc., headquartered in Pearl River, NY, is the leading manufacturer of custom window coverings in North America.
---
To learn more about The Blind Alley visit our Company Profile.

---

Click here to search our Website or visit our website Navigation page or website Directory.
---