HUNTER DOUGLAS
RESEARCH AND DEVELOPMENT
Hunter Douglas was founded on a tradition of bringing breakthrough products to market, beginning with their light-weight aluminum blind in 1946… to linear ceilings in the '60's…
followed by Duette® Honeycomb Shades in the '80's… and by Silhouette® and Vignette® Window Shadings and Luminette® Privacy Sheers in the '90's.
They have specialized Research & Development Centers in the United States, The Netherlands and Germany where products are currently under development for introduction in 2009, 2010 and beyond. Around the world, Hunter Douglas subsidiaries adapt products to respond to local market needs.
They are continually seeking, testing and developing new ideas and concepts that will enable Hunter Douglas to serve and grow their markets in future years. Top priorities are the comfort and safety of the end users, the functionality and durability of our products and the evolving fashion and style of the marketplace. They strive to simplify assembly, improve production processes, eliminate waste and reduce maintenance.
At the beginning of the 21st century, Hunter Douglas' new product development has accelerated with the introduction of a number of innovative products, including Alouette® LightLouvers, Facette™ Shades, EOS® Hardware systems, UltraGlide® and LiteRise® operating systems, Techstyle® Acoustical Ceilings, Duette® Architella™ Shades and Pirouette® Window Shadings.
Almost 60 years ago, Hunter Douglas pioneered a unique, continuous casting and integrated manufacturing process for aluminum, to produce painted aluminum strip, and from that the basic materials for many of their products. That innovative thinking has been applied to all aspects of their operation.
They have applied the lessons learned in manufacturing metal products to their fabric shades and have set the industry standard for fabric: trapping air in cellular pockets to provide insulation, light diffusion, privacy, light control and sun protection.
Hunter Douglas proprietary innovations include the energy-efficient honeycomb cell used in Duette® Shades; translucent sheer fabrics used in shades and shading systems; and the process for bonding diverse fabrics to yield products like Silhouette® and Vignette® Window Shadings and Luminette® Privacy Sheers.
---
Hunter Douglas Products are available from The Blind Alley in Bellevue, Washington. For more information, contact The Blind Alley and visit our Hunter Douglas Gallery showroom.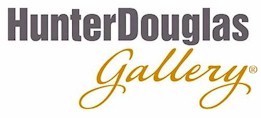 Or view Hunter Douglas Products in the privacy of your home with one of our Window Fashion Designers.
To view more information regarding Hunter Douglas Products visit the Hunter Douglas website.
Hunter Douglas Inc., headquartered in Pearl River, NY, is the leading manufacturer of custom window coverings in North America.
---
To learn more about The Blind Alley visit our Company Profile.

---

Click here to search our Website or visit our website Navigation page or website Directory.
---