PRIVACY WITH STYLE
Stylish Window Treatment Solutions for Your Home
The windows in your home connect you with the outside world. They link you with nature. They let the sun shine in...But as much as Northwesterners love the idea of a light-filled room, you still want to be able to control how much light you let in and how much privacy you have.
That's why it's important to consider how the window coverings you choose control the atmosphere in your room---as well as how they took.
Fortunately, there are countless ways to create beautiful window treatments that provide versatility in controlling light, privacy and other needs you have in specific areas of your home.
---
Window Fashion Showrooms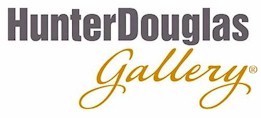 As a worldwide leader in custom-made window fashions, Hunter Douglas has created Window Fashions Gallery showroom stores to exhibit their full line of products. Hunter Douglas Gallery stores give customers access to the exclusive Alustra Collection that incorporates unique fabrics, finishes and decorative details.
---
Blend of Style and Function
There are many types of window treatments designed to fashionably meet your needs. Popular styles in various categories include:
Shadings, Sheers & Louvers are made with a wide selection of soft fabrics, including opaque and translucent materials. Offerings include a range of different designs---some function more like a shutter, others more like a shade---and all provide the elegance of a drapery.
---
Shades have come a long way since the days of the spring-tension roller. The extensive selection includes highly energy efficient honeycomb window shades, elegant Roman shades and pleated shades in a wide selection of fabrics.
---
Other popular items include Duette Honeycomb shades by Hunter Douglas. These shades come in a variety of colors, fabrics and textures. The top-down/bottom-up feature allows you to let light in from the top while keeping the bottom private. And vice versa.
---
Blinds come in a wide selection of materials, styles, textures and colors. Selections include natural wood blinds, synthetic wood blinds that are more affordably priced, aluminum blinds in a range of finishes and textures and vertical blinds, which offer superb light control.
---
Shutters are available in real wood or faux wood. Plantation shutters have larger slats than traditional shutters. Plantation shutters work very well in accommodating today's very large windows and offer less obstructed views.
---
Stylish and Safe Lifting Systems
Hunter Douglas has a number of proprietary lifting systems that feature state-of-the-art technical innovations. "To eliminate looped pull cords and keep cords completely out of children's reach, we developed the PermAssure safety wand that replaces cords," explains Mike Hilkin, Northwest Area Sales Manager for Hunter Douglas. Other safety-enhanced lifting systems include LiteRise, which virtually eliminates cords, and the UltraGlide retractable pull-cord operation system that keeps the cord at the same length whether the shade is raised or lowered.
For the ultimate in convenience, the PowerRise 2.0 and PowerGlide 2.0 battery-operated remotes let you control window treatments with the touch of a button.
Style is about form---and need is about function. Let your needs and style preferences come together to help shape your vision of the perfect window fashion with Hunter Douglas Window Fashions and your local Hunter Douglas Window Fashions Gallery Showroom.
---
For more information, The Blind Alley, a Certified Hunter Douglas Window Fashions Gallery Dealer is located at Bellevue, Washington. Visit or call The Blind Alley.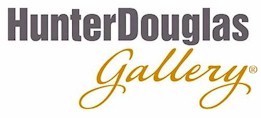 Hunter Douglas Inc. is a national sponsor of Habitat for Humanity, covering windows in every Habitat home built in the U.S. and Canada. Headquartered in Pearl River, NY, the company is the leading manufacturer of custom window coverings in North America. Click here for a Brief History of Hunter Douglas.
---
To learn more about The Blind Alley visit our Company Profile.

---

Click here to search our Website or visit our website Navigation page or website Directory.
---