HUNTER DOUGLAS
PLATINUM TECHNOLOGY REMOTE CONTROL
CLONING INSTRUCTIONS
While it's nice to have just one remote control, there are times when a second, identical remote is necessary. For example, if you have Platinum Technology products installed in different rooms, it would be most convenient to have remotes in each room. Others may just like to have the security of knowing a second identical remote is in a safe place in case a remote control ever gets lost.
That's where cloning can help. A cloned remote control is an exact copy of the original remote. It will operate the same groups on the same numbers as the originals. Cloning a remote control is a simple process that can be accomplished in just seconds. But you won't find how to clone in the instructions, so here's how it's done:
---
Hunter Douglas Platinum Remote Controller Cloning Instructions
Since the remotes look the same, make sure to start by putting a mark or a piece of tape on the remote control that you have already programmed. If you do this process to a remote you have already programmed you will clear its programming — so it's important to keep them separate.
Remove the battery cover from the NEW remote.
---
Notice the small hole where it says Master Reset.
---
Use a bent paperclip to press and hold the Master Reset button on the NEW remote.
---
The indicator light will begin to blink slowly.
---
Continue to press the reset for about 10 seconds. The Red indicator light will change to a more rapid blink.
---
With the already programmed master remote control in close proximity (within 18 inches) to the clone press either the UP or DOWN button on the master remote.
---
The blinking red indicator light will go out on the new remote.
That's it! The new remote is now cloned...
---
Hunter Douglas Platinum Technology Motorized Blinds and Shades are available from The Blind Alley in Bellevue, Washington. For more information, contact The Blind Alley and visit our Hunter Douglas Gallery showroom.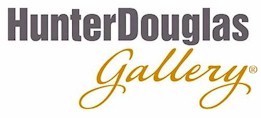 Or view Hunter Douglas Platinum Technology Motorized Blinds and Shades in the privacy of your home with one of our Window Fashion Designers.
To view more information regarding Hunter Douglas Platinum Technology Motorized Blinds and Shades visit the Hunter Douglas website.
Hunter Douglas Inc., headquartered in Pearl River, NY, is the leading manufacturer of custom window coverings in North America.
---
To learn more about The Blind Alley visit our Company Profile.

---

Click here to search our Website or visit our website Navigation page or website Directory.
---