HUNTER DOUGLAS
WE LIGHTEN UP YOUR ROOMS
Natural light entering the home is important for both visual comfort and general well-being. Using natural light to illuminate home interiors is called daylighting. With good window design and the right Hunter Douglas window fashions, daylighting could provide most, if not all, daytime light needs - saving significant energy and money.
Daylighting and Direct Sunlight
The biggest problem homeowners face is direct sunlight. It simply creates too much contrast in a room. Dark areas seem darker and sunlit bright areas are harsh and glaring. The goals of daylighting are to even the intensity of incoming light and bring it deeper into the room. The best way to do this is by diffusing the light.
Diffusion is a bending of light, causing it to scatter in multiple directions. As seen in the two images above of the same room, Hunter Douglas Silhouette® window shadings do an excellent job of diffusing harsh sunlight, evening it out and making it softer - and, as a bonus, they provide excellent UV protection for furnishings. Silhouette shadings are also widely considered one of the most exceptionally beautiful window fashions in the world.
Sheer Beauty
Hunter Douglas Pirouette® window shadings and Hunter Douglas Luminette® Privacy Sheers also offer excellent daylighting benefits, as do Hunter Douglas Duette® honeycomb shades in light colors and translucent fabric choices. White blinds and shutters can reflect and redirect light to bring it deeper into the room, although there is less diffusion and softening.
---
Hunter Douglas Window Coverings are available from The Blind Alley in Bellevue, Washington. For more information, contact The Blind Alley and visit our Hunter Douglas Gallery showroom.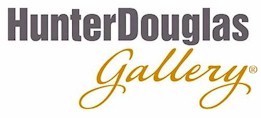 Or view Hunter Douglas Window Coverings in the privacy of your home with one of our Window Fashion Designers.
To view more information regarding Hunter Douglas Window Coverings visit the Hunter Douglas website.
Hunter Douglas Inc., headquartered in Pearl River, NY, is the leading manufacturer of custom window coverings in North America.
---
To learn more about The Blind Alley visit our Company Profile.

---

Click here to search our Website or visit our website Navigation page or website Directory.
---