LIGHT CONTROL AND PRIVACY
WITH HUNTER DOUGLAS WINDOW COVERINGS
Light control and privacy are closely related. Light control is about mood. It's about modulating and diffusing light. It's about dramatically transforming the appearance and ambience in a room. More than anything else, it can mean the difference between an ordinary home and an exceptional one.
Every treatment provides a different degree of light control. Hunter Douglas Designer Roller Shades, for example, provide minimal control. You can stop a traditional roller shade anywhere you want, but you can't really control the varying levels of light.
Hunter Douglas Luminette sheers and louvers, on the other hand, provide a high degree of control, since you can rotate or tilt the vane, slat or louver to let in just the amount of light you want. Also keep an eye out for translucent fabrics, which diffuse and soften natural light.
When it comes to privacy, geography matters. If you live in the city, privacy is first and foremost about blocking unwanted views, such as the coffee shop next door. If you live in a private place - on a densely wooded lot or on a secluded stretch of beachfront - privacy is not about blocking views but about creating a sense of emotional security.
If your top priority is blocking unwanted views, look for treatments that provide complete privacy. Also consider dual fabric window fashions, such as Hunter Douglas Duette Duolite, which allow you to mask those coffee shops (and all curious onlookers inside) while still giving you access to natural light.
For more information about the level of light control and privacy available on specific window coverings, visit our Product Portfolios. The degree to which our products will meet your light control and privacy needs will depend on the fabrics and product features you choose. Roughly outlined, the sheerer the fabric - that is, the more translucent is it - the less light control and privacy you'll have. The more opacity a fabric offers, the more privacy and light control you'll have.
---
Hunter Douglas Custom Window Coverings are available from The Blind Alley in Bellevue, Washington. For more information, contact The Blind Alley and visit our Hunter Douglas Gallery showroom.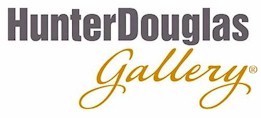 Or view Hunter Douglas Custom Window Coverings in the privacy of your home with one of our Window Fashion Designers.
To view more information regarding Hunter Douglas Custom Window Coverings visit the Hunter Douglas website.
Hunter Douglas Inc., headquartered in Pearl River, NY, is the leading manufacturer of custom window coverings in North America.
---
To learn more about The Blind Alley visit our Company Profile.

---

Click here to search our Website or visit our website Navigation page or website Directory.
---