LIGHT CAN CHANGE EVERYTHING
Light is Nature's Natural Mood Transformer
It is a scientific fact that light can enhance our mood and affect our sleep patterns, and the lack of light can make us sad or even sick. Natural light is indeed crucial to our well-being, but sunshine flooding into our homes brings in glare and heat as well as harmful UV rays that can fade and damage furnishings and artwork.
So how do you work with Mother Nature to perfect the light in your home – to control it if you have too much or maximize it if you have too little? It's not just a simple opened-and-closed proposition.
"Hunter Douglas custom window coverings not only control the light, but enhance it, affording views and light and energy efficiency where other products simply can't," said Kurt Evers at The Blind Alley, who offers a full line of these state-of-the-art products.
Duette® honeycomb shades, featuring honeycomb pleats that soften and diffuse the light through layers of fabric, revolutionized the relationship between windows and light almost two decades ago. Today they are available in a range of styles from sheer to opaque for just the right amount of light and they're so versatile they can cover almost any window – skylights, specialty shapes, even sliding glass doors. Initially developed in response to the energy crisis of the late '70s, they are also remarkably energy efficient, trapping air in the honeycomb pleats to help keep you warm in winter, cool in summer and comfortable all the time. And by diffusing the light, they can create a soft romantic glow in rooms that might otherwise seem hot and harsh.
The next important achievement in the relationship between light and windows, Silhouette® window shadings consist of two fabric panels, with fabric vanes between them, that rotate for varying degrees of light filtration and privacy. In addition to beautifully softening and diffusing incoming light when the fabric vanes are rotated open, Silhouette® window shadings protect against 66 percent of the sun's harmful UV rays, while still allowing for light and view, something more traditional products can't do.
Luminette® Privacy Sheers, a similar concept to Silhouette® window shadings that is oriented vertically, provides almost the same level of protection.
What about when you want light and a view, but your neighbors are all too close? Top-down/bottom-up window coverings are great for first-floor rooms and for second-floor bedrooms to give rooms privacy and still allow them to be open to sky and sunlight. Hunter Douglas recently introduced Silhouette® window shadings with the Top-Down/Bottom-Up TiltAnywhere™ feature for ultimate flexibility.
These are only some of the ingenious window coverings from Hunter Douglas that are available at The Blind Alley and that give people the emotional satisfaction and practical consequences that come from being in control of the light entering their homes.
For more information, The Blind Alley, a Certified Hunter Douglas Window Fashions Gallery Dealer is located at Bellevue, Washington. Visit or call The Blind Alley.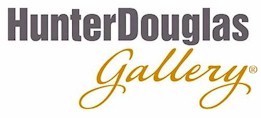 Hunter Douglas Inc. is a national sponsor of Habitat for Humanity, covering windows in every Habitat home built in the U.S. and Canada. Headquartered in Pearl River, NY, the company is the leading manufacturer of custom window coverings in North America. Click here for a Brief History of Hunter Douglas.
---
To learn more about The Blind Alley visit our Company Profile.

---

Click here to search our Website or visit our website Navigation page or website Directory.
---