HUNTER DOUGLAS ANNOUNCES NEW INTERNET POLICY
UPPER SADDLE RIVER, N.J., March 29, 2010 - Hunter Douglas, Inc., the leading manufacturer and marketer of custom window coverings in North America, announced a new Internet policy today. Effective June 1, 2010, Hunter Douglas brand window coverings will no longer be sold through the Internet sales channel in the U.S. or Canada.
Since its founding in 1946, the window fashions leader has earned an outstanding brand reputation with the American consumer for upscale, innovative, premium quality products combined with superb service and support, before, during and after the sale.
Its products are sold through a highly trained network of independent dealers throughout North America supported by local fabrication companies in the markets in which they serve. Hunter Douglas has created three exclusive alliance programs - Hunter Douglas Gallery®, Showcase Priority™ and Priority - first initiated in 2000. Numbering more than 7,000, it is the largest network of independent showroom dealers and in-home consultants in the industry.
"We believe the American consumer is best served by purchasing from well-trained and fully merchandised dealers who understand and appreciate our custom products and consistently provide professional service and full support to their customers, to assure thoroughly satisfying experiences with Hunter Douglas brand products," said Marv Hopkins, Hunter Douglas President and CEO.
"By discontinuing Internet sales, we will lose some business in the near term," continued Hopkins. "We are confident, however, that this policy will further our goal of preserving and enhancing the image, value and reputation of the Hunter Douglas brand and will also lead to greater sales through our Aligned Dealer network over the longer term."
Unrivalled in the industry, Hunter Douglas' award-winning Web site www.hunterdouglas.com will continue to direct consumers to the best Hunter Douglas dealers in their local areas. This site has become an essential destination for many hundreds of thousands of consumers, providing them with interactive features, customization tools and an exciting presentation of the brand's extensive line of products.
Hunter Douglas, Inc., is headquartered in Pearl River, NY, and employs approximately 6,000 people in more than 40 North American facilities.
The company's products include Duette Architella and Duette honeycomb shades, Pirouette window shadings, Silhouette window shadings, Vignette Modern Roman Shades, Luminette Privacy Sheers, Luminette Modern Draperies, the Alustra Collection, Heritance hardwood shutters, NewStyle hybrid shutters, Palm Beach polysatin shutters, Skyline Gliding Window Panels, Country Woods wood blinds, Provenance woven wood shades and Designer Screen Shades.
For more information visit: www.hunterdouglas.com.
---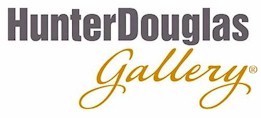 Hunter Douglas Window Coverings are available from The Blind Alley in Bellevue, Washington. For more information, contact The Blind Alley and visit our Hunter Douglas Gallery showroom.
Or view Hunter Douglas Window Coverings in the privacy of your home with one of our Window Fashion Designers.
To view more information regarding Hunter Douglas Window Coverings visit the Hunter Douglas website.
Hunter Douglas Inc., headquartered in Pearl River, NY, is the leading manufacturer of custom window coverings in North America.
---
To learn more about The Blind Alley visit our Company Profile.

---

Click here to search our Website or visit our website Navigation page or website Directory.
---