IN PRAISE OF SUMMER
During the long days of summer, we need to take extra care to protect our homes from the sun's damaging ultraviolet (UV) rays. Here are some steps to take to do just that:
By adjusting the louvered components on many Hunter Douglas window fashions, you can deflect daylight away from your furnishings, floors and art work. Remember, the sun is just as hard on materials as it is on skin. With prolonged sun exposure, wood floors can bleach and colors can fade from your paintings, upholstery and rugs.
Choose one of our Hunter Douglas light-diffusing window fashions (shadings, sheers, louvers and panels and shades), which scatter and deflect outside light by sifting it through a double layer of translucent material.
Consider our Hunter Douglas Duette Honeycomb shade collection. These accordion-style shades feature a unique cellular construction that traps air in the honeycomb cells, insulating your rooms against solar heat. Our Hunter Douglas honeycomb line features DuetteŽ Architella™, a patented honeycomb-within-a-honeycomb construction for even greater insulation from the heat.
As you browse our site this summer, we encourage you to also consider our Hunter Douglas Designer Screen Shades, shutters and horizontal blinds. Hunter Douglas Designer Screen Shades feature the new Greenscape fabric, which is PVC-free and recyclable, offering both a stylish and sensible solution for helping to protect our environment.
Hunter Douglas shutters and horizontal blinds have recently received certification from the GreenGuard Environmental Institute, an independent, non-profit organization tasked with measuring impact on indoor air pollution. Hunter Douglas shutters and blinds have passed the Institute's rigorous standards and test procedures and are Indoor Air Quality Certified, as well as certified for Children and Schools.
As always, we appreciate your interest in Hunter Douglas window fashions. If you need assistance, you can speak to a Blind Alley representative by calling 425-644-7181, or you can contact us via email by visiting our Contact Us page.
---
Hunter Douglas Window Coverings are available from The Blind Alley in Bellevue, Washington. For more information, contact The Blind Alley and visit our Hunter Douglas Gallery showroom.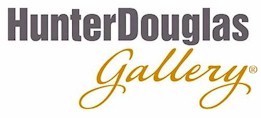 Or view Hunter Douglas Window Coverings in the privacy of your home with one of our Window Fashion Designers.
To view more information regarding Hunter Douglas Window Coverings visit the Hunter Douglas website.
Hunter Douglas Inc., headquartered in Pearl River, NY, is the leading manufacturer of custom window coverings in North America.
---
To learn more about The Blind Alley visit our Company Profile.

---

Click here to search our Website or visit our website Navigation page or website Directory.
---