HOW TO SELECT A WINDOW COVERING
A Shopper's Guide
Selecting window coverings is one of the most complicated decorating decisions homeowners face, as there are many practical and aesthetic considerations. According to the National Association of Home Builders' "Housing Facts, Figures & Trends 2004" report, a typical, newly built 2,272 square-foot house has an average of 19 windows. So most homeowners must multiply this decision by 19!
Experts at the nation's leading window covering company, Hunter Douglas Window Fashions, offer the following guide to help you select custom window coverings that will provide the best practical performance and add pleasing decorative qualities to every room in your house. Here are the questions you need to ask, and better yet, the answers:
What are your needs for privacy?
A general rule of thumb is that if you can see out through closed treatments during the day, others can see in at night. Hunter Douglas has a range of products that offer options ranging from sheer to privacy and all the degrees in between.
Silhouette® window shadings, which feature fabric vanes suspended between sheer fabric panels, rotate for varying degrees of privacy and light control allow you to see your view and at the same time provide privacy. It comes in a light-dimming Bon Soir™ fabric for areas where more room darkening is desired.
Luminette® Privacy Sheers, the vertical version of Silhouette shadings featuring a sheer fabric facing with vertical fabric vanes attached to the rear for privacy and light control, has Evening Star®, a room-darkening vane option.
---
What are your needs for light control?
Many window coverings go up and down and make all stops in between. Hunter Douglas Duette® honeycomb shades, Brilliance® pleated shades and Provenance® woven woods offer the added option of being lowered from the top down, thus allowing light to enter a room while still providing privacy and offering maximum light control. And there is now a Top-Down/Bottom-Up and TiltAnywhere™ option for the popular Silhouette window shadings which allows you to operate the shadings from the top down, or the bottom up or in combination and tilt the product when it is in any position.
Products with either vertical or horizontal louvers, vanes or slats such as Hunter Douglas Country Woods® Collection wood blinds, Heritance® hardwood shutters, Palm Beach™ Custom Shutters, Silhouette shadings, Luminette sheers and Cadence™ Soft Vertical Blinds allow you to redirect the light to change the complexion of a room by rotating or tilting the louvers.
Of course, how much light control you need depends what your room will be used for. For media rooms, Duette honeycomb shades in opaque fabrics with an aluminized polyester core that provides total room darkening are a good choice.
Duette honeycomb shades are available with PowerRise 2.0 battery powered remote control motorization, which can be integrated into home automation systems. Duette honeycomb shades in opaque fabrics can be very effective for media rooms.
---
Which direction does your window face?
And what are your needs for UV-ray protection and energy efficiency?
North-facing windows bring in the most even and consistent light. It is also the coldest exposure, so for energy conservation these windows are often treated with insulated shades – such as Duette® honeycomb shades, which trap air in the honeycomb cells – or lined draperies and cornices.
Duette honeycomb shades come in single, double and triple honeycomb layers and a multitude of fabric and hardware options. Duette Architella™ honeycomb shades are the most energy efficient nationally branded window covering on the market.
South-facing windows receive sunlight year-round, casting a warm, golden glow on interiors. Heat and UV rays in this consistent light will cause the most damage, so, choose products that can protect fabric and furniture from the sun's harmful rays. The right window covering can block up to 99 percent of UV rays. Look for a "% UV blockage" rating. The higher a product's rating, the better the home's interior is protected from UV rays. For example, Duette honeycomb shades can block up to 99.9 percent of UV rays.
Vignette® window shadings – an updated Roman shade with gently contoured fabric folds that roll up into a sleek headrail – Heritance hardwood shutters and Duette shades in opaque fabrics are all good choices.
East-facing windows admit the most balanced or full-spectrum light, however, its brightness and clarity may render it warm, especially in the morning. Window treatments with two layers that diffuse light, such as Silhouette window shadings with companion Luminette Privacy Sheers and Duette honeycomb shades are good choices here.
If your windows face west they are exposed to the hottest light and also the haziest because by day's end, there are so many impurities in the atmosphere. Many of the same treatments as south-facing windows are good selections here. Products like Silhouette window shadings and Luminette sheers can also provide UV protection while still allowing a view.
---
Is noise a problem?
If your windows face a crowded street, sound can be a problem, especially at night. It's good to know that fabric window coverings can provide a solution. Luminette sheers absorb almost half of all reflected sound. Duette honeycomb shades with the triple layer of honeycomb cells absorb almost three quarters of all reflected sound.
---
Do your windows open and, if so, do you open them often?
Some windows open up, some out and some in. Other slide from side to side. For window or glass doors that slide open and shut Hunter Douglas vertical blinds or a vertical covering like Luminette sheers work well.
Duette honeycomb shades with the Vertiglide® hardware system is another wonderful style option because the honeycomb fabric is oriented vertically with the shade operating sideways. When open, it folds back to a mere six inches, no matter how wide the treatment. If the window is used for ventilation it is best to have treatment that stacks off the window so that incoming breezes will not rattle or damage it.
---
Is the window covering child-safe?
Particularly if you have young children or pets at home safety is important. In 1993, Hunter Douglas introduced the Break-Thru Safety Tassel for horizontal blinds, leading the industry in addressing the safety concerns posed by window covering cords. Since that time the company has continually introduced new and improved technologies that enhance the safety of Hunter Douglas products and family homes.
Among the safety innovations: the PermAssure Safety Wand, a fiberglass wand that is a single control replacing both the cord and the chain on vertical blinds; cordless, wireless PowerRise 2.0 motorization; the UltraGlide patented lifting system on Duette shades and Silhouette shadings, which features a single, retractable cord that is easily kept out of the way of children; and the LiteRise® Touch System, a cordless lift system that allows shades or blinds to be raised and lowered with touch of a finger.
---
What about hard-to-reach windows?
For very large and hard-to-reach windows, such as skylights and clerestory windows, motorization is a necessity, and in rooms where there is an entire wall of windows and in bedrooms where it allows controlling the window covering without leaving your bed, it is a great convenience. Hunter Douglas offers motorization on many of its window coverings.
Luminette with PowerGlide 2.0 remote control motorization both traverses the sheers and rotates the fabric vanes. Duette honeycomb shades, Applause honeycomb shades and Silhouette window shadings are available with PowerRise 2.0 motorization and a Silhouette with PowerRise 2.0 retrofit kit allows manually operated shadings to be motorized. New PowerTilt 2.0 remote control motorization that tilts blinds open or closed by remote control is available on Country Woods Collection wood blinds, Hunter Douglas EverWood Blinds and Modern Precious Metals aluminum blinds.
---
What are the proportions of the room?
The window treatment should be considered within the overall scale of the interior in terms of both height and size to maintain proper proportions. If, for example, the window is small in relation to the rest of the room, you may want to extend the covering to the edge of the window molding to make the window seem larger.
For a large window with a beautiful view you may want a simple covering, like Silhouette shadings or Luminette sheers that will enable you to control light without obscuring the views.
For a window with an interesting architectural frame, place the covering within the frame so as not to obscure it. Also, for a room with a low ceiling, remember that vertical lines can enhance the height of a room. Cadence Soft Vertical Blinds with a patented curved louver profile for the softness of a drapery can add height as can Luminette Privacy Sheers.
---
What colors do you prefer?
Color intensifies as you increase areas of coverage. A small amount of bright red might be suitable for a decorative tape or trim, but overwhelming in an entire window treatment.
To visually expand a window or room choose soft, light or cool colors such as lemon yellow, seafoam-green or sky blue.
Another hint: Coordinate the window coverings with the wall color, as low contrasts will keep the eye moving around the room.
Reverse the technique to make the window or room appear smaller and cozier by using dark, warm colors and high contrast between the window and wall. Also remember what your window looks like from the outside. Many Hunter Douglas window coverings have neutral white backings for a consistent from the exterior.
---
How does pattern work at the window?
Always consider the effect pattern at the window will have on the whole room. Are there other patterns in the decoration? Will they complement each other or create chaos? Pattern, like color, can be surprisingly intense in large quantities, so proceed with caution.
---
Considering Texture?
The rich subtlety of texture is increasingly appreciated in home decoration. Textures can be both casual (rough, nubby or earthy) or formal (smooth, elegant fabrics). Texture is particularly important at the window where light penetrates the fabric or material. Always put the sample to be used in an application up to the window to judge the effect of light coming through it, as the texture will alter the diffusion of the light.
In answer to the designer and consumer demand for texture, Hunter Douglas has added several new appealing textures to its popular Duette honeycomb shades, including Batiste, a linen-like woven fabric with the durability of a non-woven in two styles.
Luminette sheers just introduced some new textured sheers fabrics, including Sheer Linen and Summer Breeze with "barely there" checks.
---
Hunter Douglas Inc. is a national sponsor of Habitat for Humanity, covering windows in every Habitat home built in the U.S. and Canada. Headquartered in Upper Saddle River N.J., the company is the leading manufacturer of custom window coverings in North America.
For more information, contact Hunter Douglas at 1-800-937-STYLE (1-800-937-7895) or visit www.hunterdouglas.com.
---
Hunter Douglas Window Coverings are available from The Blind Alley in Bellevue, Washington. For more information, contact The Blind Alley and visit our Hunter Douglas Gallery showroom.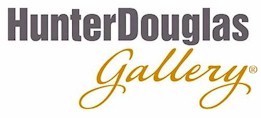 Or view Hunter Douglas Window Coverings in the privacy of your home with one of our Window Fashion Designers.
To view more information regarding Hunter Douglas Window Coverings visit the Hunter Douglas website.
Hunter Douglas Inc., headquartered in Pearl River, NY, is the leading manufacturer of custom window coverings in North America.
---
To learn more about The Blind Alley visit our Company Profile.

---

Click here to search our Website or visit our website Navigation page or website Directory.
---