HUNTER DOUGLAS
A BRIEF HISTORY
In 1919 Henry Sonnenberg founded a machine tool distribution and manufacturing company in Düsseldorf, Germany.

In 1933 he moved to The Netherlands and established a machine tool operation. Then in 1940, he moved to the United States where he founded the Douglas Machinery Company.
From 1943 to 1945, Joe Hunter concentrated on precision milling contracts for aircraft manufacturers such as Lockheed. In particular, the firm won high marks for cutting the cost of aluminum hydraulic selector valve for the P-38 Lightning fighter.
In 1946 Sonnenberg established a joint venture with Hunter which developed new technology and equipment for the continuous casting and fabrication of aluminum. Not particularly pleased with his name "Sonnenberg", Henry picked the popular name "Douglas" from a phone book, and Hunter Douglas was born. This led to the production of lightweight aluminum slats for 2-inch "Flexalum" Venetian blinds. Hunter Douglas, as we know it today, was born.
Hunter Douglas aluminum blinds quickly gained leadership in the American market. As innovative as the product was the business model for its distribution. Hunter Douglas developed a vast network of more than 1,000 independent fabricators in the United States and Canada. They sold blinds during the day and custom assembled them in their workrooms at night.
In 1956, policy differences led to the sale of the U.S. business. Henry Sonnenberg moved Hunter Douglas' headquarters to Montreal, Canada and, using his European machinery business as a base, concentrated on building the window covering business outside the United States.
Hunter Douglas expanded its operations in Europe and into Australia and Latin America. In 1969 the Hunter Douglas Group went public, and its shares were listed on the Montreal and Amsterdam Stock Exchanges.

In 1971, Hunter Douglas' Group headquarters were moved to Rotterdam, The Netherlands, and Hunter Douglas N.V., became the worldwide Group Holding Company. Then in 1976, Hunter Douglas Group reacquired its former U.S. business.
Hunter Douglas continued its global growth and expanded into Asia. The innovative spirit of the company led to the development of revolutionary new products to meet the increasing demand for fashion and functionality.
Jerry Fuchs joined the firm in 1981 as President of Hunter Douglas Window Coverings and later held the positions of President, Hunter Douglas Inc., and Chairman and Chief Executive Officer responsible for all North American operations.
In his 17 years with Hunter Douglas, Fuchs invigorated the company's sales and marketing approaches and was the driving force behind the company's broad range of innovative window fashion products to serve changing consumer tastes.
Fuchs ushered in the next generation of window coverings with the introduction in 1985 of Duette®, the world's first honeycomb shade and most significant new product to be introduced in the industry in decades. Under his leadership, in 1991 the company also launched Silhouette® window shadings, which achieved rapid success by combining the best features of blinds, shades and curtains into one remarkable product.
Fuchs' emphasis on innovation has resulted in the introduction of many other products, including new styles, colors, applications and hardware systems, reflecting the Hunter Douglas commitment to providing consumers with the latest in fashion and function.
The Hunter Douglas Window Fashions Division was established in Broomfield, Colorado to manufacture and market the new Duette honeycomb shades. Under the leadership of Marv Hopkins, then head of the Window Fashions Division, and now President and CEO of Hunter Douglas-North America, the window covering achieved unprecedented success.
By 1989, Duette® shades had captured approximately 60 percent of the pleated shade market, and Hunter Douglas became the leading company in the window coverings industry.
"Hunter Douglas took a functional and highly energy-efficient product and made it into a fashion statement," said Marv Hopkins. "This was a revolutionary step for our industry, which had previously viewed its products as primarily functional."
In 1996, the Silhouette paradigm was repeated with the introduction of Luminette® Privacy Sheers, which added light control and privacy to the look of traditional sheer draperies.
Click here to View the Hunter Douglas Video
---
Hunter Douglas Window Coverings are available from The Blind Alley in Bellevue, Washington. For more information, contact The Blind Alley and visit our Hunter Douglas Gallery showroom.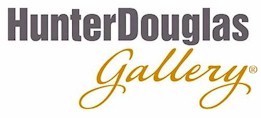 Or view Hunter Douglas Window Coverings in the privacy of your home with one of our Window Fashion Designers.
To view more information regarding Hunter Douglas Window Coverings visit the Hunter Douglas website.
Hunter Douglas Inc., headquartered in Pearl River, NY, is the leading manufacturer of custom window coverings in North America.
---
To learn more about The Blind Alley visit our Company Profile.

---

Click here to search our Website or visit our website Navigation page or website Directory.
---