GETTING STARTED WITH WINDOW TREATMENTS
You want to decorate your windows for style, comfort and practicality. How you dress a window is one of the most important decorating decisions you'll make. Go from room to room and ask yourself:
1 How will we use the room? Plan on diffused light for dining, hard working window treatments and ventilation in the kitchen, and light control to prevent glare on computer and television screens. Think safety in kids' rooms, privacy for the master suite and humidity-tolerance in baths.
2 How important are privacy, security and sound absorption? Is there a nearby neighbor or a busy street? Are windows easily accessible? Is traffic or public space a factor?
3 Are there natural and ultraviolet (UV) light issues to address? Window treatments can protect fabrics, furnishings and woods from fading and deterioration.
4 Is energy efficiency a consideration? Walls of uncovered windows can bring the beautiful outdoors in, but also impact your energy bills and comfort. Your answers will help you make appropriate decisions as you consider stylish products.
---
The Directional Difference
| | |
| --- | --- |
| | North-facing windows offer the clearest, most consistent light and the coldest exposure. Use energy-efficient treatments. |
| | East-facing windows offer warm, bright light, especially in the morning. Treatments that block UV rays are a good choice. |
| | West-facing windows admit the hottest, haziest light of the day. Consider a combination of light-diffusing treatments. |
| | South-facing windows receive good light year-round. They cast a warm glow on interiors. Light-diffusing treatments can help protect fabric and furniture. |
---
Hunter Douglas Window Coverings are available from The Blind Alley in Bellevue, Washington. For more information, contact The Blind Alley and visit our Hunter Douglas Gallery showroom.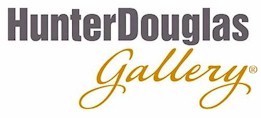 Or view Hunter Douglas Window Coverings in the privacy of your home with one of our Window Fashion Designers.
To view more information regarding Hunter Douglas Window Coverings visit the Hunter Douglas website.
Hunter Douglas Inc., headquartered in Pearl River, NY, is the leading manufacturer of custom window coverings in North America.
---
To learn more about The Blind Alley visit our Company Profile.

---

Click here to search our Website or visit our website Navigation page or website Directory.
---