HUNTER DOUGLAS
WINDOWS ARE ENERGY HOLES
Windows were once called "wind holes". Fortunately, today's sealed double-pane windows do a good job of preventing unwanted air flow. However, closed windows still offer very little resistance to the flow of heat. Windows are, in fact, "energy holes." Compared to the well-insulated walls and roofs of modern homes, standard double-pane windows allow 10 to 15 times more heat energy to flow through them. So, despite the fact that windows make up only about 10% of a home's insulated shell, up to 50% of the home's heating and cooling energy pours through them.
This means that up to half of what is paid for heating and cooling utility bills pours through them, as well. Isn't it time to stop throwing money out the window?
---
Hunter Douglas Window Coverings are available from The Blind Alley in Bellevue, Washington. For more information, contact The Blind Alley and visit our Hunter Douglas Gallery showroom.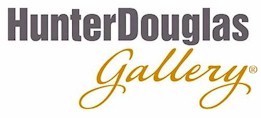 Or view Hunter Douglas Window Coverings in the privacy of your home with one of our Window Fashion Designers.
To view more information regarding Hunter Douglas Window Coverings visit the Hunter Douglas website.
Hunter Douglas Inc., headquartered in Pearl River, NY, is the leading manufacturer of custom window coverings in North America.
---
To learn more about The Blind Alley visit our Company Profile.

---

Click here to search our Website or visit our website Navigation page or website Directory.
---