ENERGY EFFICIENCY
OF
HUNTER DOUGLAS WINDOW COVERINGS
On beautiful days your open windows bring gentle breezes, sights, and sounds into your home. But on harsh days with blazing heat or bone-chilling cold you want protection, and a closed window can't provide that alone.
Adding energy-efficient window treatments can be the most effective investment you make to control your utility bill. And while you're doing what's practical, The Blind Alley and Hunter Douglas can help you do what's stylish, adding long-lasting value to your home.
Windows are Energy Holes
Windows were once called "wind holes". Fortunately, today's sealed double-pane windows do a good job of preventing unwanted air flow. However, closed windows still offer very little resistance to the flow of heat. Windows are, in fact, "energy holes." Compared to the well-insulated walls and roofs of modern homes, standard double-pane windows allow 10 to 15 times more heat energy to flow through them. So, despite the fact that windows make up only about 10% of a home's insulated shell, up to 50% of the home's heating and cooling energy pours through them.
This means that up to half of what is paid for heating and cooling utility bills pours through them, as well. Isn't it time to stop throwing money out the window?
---
Understanding R-value
Building materials are assigned an R-value according to the product's ability to resist heat movement. The higher the R-value the better it insulates your home. Most windows have an R-value of 0.9 to 3.0 and can be responsible for 40 to 70 percent of heat or cold transfer for an entire home. The heat loss or gain at your home's windows is impacted by the following:
| | |
| --- | --- |
| | Window properties. Window frames are typically metal, wood or vinyl. The R-value of a metal frame can be 5 to 20 percent lower than a wood or vinyl frame window. A single layer of uncovered window glass has an R-value of 1.75. Advances in glass coatings and assembly methods are improving the energy performance of new windows but a window's age, quality of construction, and the condition of sashes, weather stripping and caulking will impact how much air infiltrates or escapes your home. |
| | Window square footage. Windows make up 20 percent of the typical home exterior and 40 percent in contemporary construction. Numerous large, uncovered windows can break your energy budget when they're on a cold north exposure in winter or a sun-saturated west wall in summer. |
| | Window coverings. Heat moves towards cold. In the winter it's drawn to cold glass to escape your home (see illustration below). In the summer outdoor heat moves toward the windows of your air-conditioned home. The white exterior backing on all Hunter Douglas proprietary products reflects the sun. Using layers and cellular construction treatments at your windows can increase R-value by 1 to nearly 5 points. In extreme climates, that could save more dollars than you would spend to install windows with a higher energy efficiency. |
---
Best of the Best in Energy Efficiency
Most or your home's energy is lost through windows as shown in the thermal imaging photo above. The areas in red show where a home loses the most energy.
All window coverings help defend your home against summer heat and winter cold. The design, materials and construction of the window coverings discussed here enable them to make a more significant contribution to energy efficiency.
| | |
| --- | --- |
| | Duette honeycomb shades, developed in response to the energy crisis, increase energy values at the window by 25 to 175 percent, depending upon single, double or triple thickness in the air-trapping construction. Duette has earned the highest energy-efficiency rating in the industry and ranks as the nation's best-selling honeycomb shade. Shades come in opaque, semi-opaque or sheer fabrics and more than 299 colors. For French and sliding doors, Duette with Vertiglide™ provides the same honeycomb construction with the shade's pleats oriented vertically. R-values for Duette reach as high as 7.73 for the Hunter Douglas Duette Architella honeycomb shades.* |
| | Vertical blinds can increase window insulation by 37 to 123 percent and block 95 to 99 percent of ultraviolet (UV) light. Hunter Douglas offers fabric, vinyl and aluminum styles in various finishes, as well as products that combine the softness of suede with the strength of metal. Hundreds of colors, textures and embossed patterns are available. R-values reach as high as 3.92 for vertical blinds.* |
| | Vignette shades have the gentle look of a fine drapery, but are made of generously contoured folds of rich fabrics. They provide a 49 percent increase in window insulation value and block 99 percent of UV light. Vignette, which has an R-value of 2.63*, comes in 112 fabric/color options. |
*when closed over double-glazed low-E glass
For all Hunter Douglas products with test results available, R-values range from 2.01 to 4.8. See www.hunterdouglas.com for a complete listing.
---
Show Me the Savings
Energy efficient window treatments help you to:
| | |
| --- | --- |
| | Cut heat loss in winter and increase your home's cozy comfort as they slow the escape of warm air. Window treatments act as insulation, covering glass to keep warm air inside (see illustration below). |
| | Cut infiltration of solar heat, the single largest contributor to the workload of your home's cooling system. |
| | Save money on utilities and save the natural resources used to generate energy. |
| | Save your interior fabrics, furnishings and woods from fading and deterioration. |
---
Ultraviolet Light: Your Home Needs Sunscreen
Sunscreen protects our skin from damaging ultraviolet (UV) rays. Window treatments can do the same for your home's interior.
We love light-filled rooms, but UV rays will eventually fade floors, furniture, upholstery, draperies and treasured artwork. Homeowners need UV control, especially in winter when the sun reaches further into our rooms to damage:
| | |
| --- | --- |
| | Art. While we like to look at artwork in natural light, UV exposure can destroy our treasures. |
| | Textiles. Prolonged exposure causes natural, undyed fabrics to yellow. It weakens fibers, making them look prematurely old and worn. |
| | Wood. Sunlight will fade the sections of wood flooring and sides of wood furniture that it reaches, creating uneven coloring. Wood grain can expand with UV exposure, sometimes splitting open due to heat and dryness. |
Most Hunter Douglas products filter out at least 85 percent of UV rays when in use.*
When closed there's 99 percent UV blockage with all the residential products in the Duette, Luminette, Silhouette and Vignette lines - even Palm Beach and NewStyle Hybrid custom shutters. We offer both stationary and moveable products that can cover arches, angles and skylights, while providing UV protection for your home.
*when closed over double-glazed glass
---
Furniture Shouldn't have Tan Lines!
Just as sunscreen protects our skin from the sun's damaging ultraviolet (UV) rays, window treatments protect our room interiors. Left unprotected for a prolonged period of time, our possessions will succumb to the same fate as those of us who routinely pass on the SPF 15 sunscreen: premature aging. That means our wood floors will bleach and dry out and the color will fade from our paintings and Oriental rugs.
Virtually every Hunter Douglas product filters out at least 75% of the sun's harmful UV rays when closed over double-glazed glass windows. Many products provide even greater protection, up to 99% when closed.
---
Shading for Summer Comfort
When heat is intense outdoors, solar gain is a consideration and energy talk turns to a product's shading coefficient (SC). The SC measures effectiveness at blocking solar heat. The lower the number, the better the product is at preventing heat gain. A standard double-pane window might have an SC of about .89, while the SC on a single-pane is about 1.0.
A window treatment that reduces heat by 80 percent has a shading coefficient of .20. For all Hunter Douglas products with test results available, shading coefficients range from .21 (reduces heat gain by 79%) to .61 (reduces heat gain by 39%).
Hunter Douglas products with the lowest and best shading coefficients* include Duette honeycomb shades, many of our vertical blinds and Palm Beach custom shutters.
---
Even before prices at the pump reached record highs and analysts began predicting equally high prices for the cost of heating oil and natural gas this winter, you probably had your eye on finding ways to conserve energy.
Maybe you already knew that Hunter Douglas offers highly energy efficient window fashions that prevent the heat inside your home from escaping while at the same time keeping the cooler air outside from coming in. If you didn't, then there's no better time to learn more. Now, more than ever, these window treatments can help you enjoy considerable utility bill savings.
Because heat naturally moves toward cold surfaces, such as glass windows in the winter, experts calculate that almost 40 percent of all heat inside a home unnecessarily escapes this way. Our most energy efficient products feature a honeycomb construction. The cells of a honeycomb shade actually trap the cold air, decreasing the intensity of the temperature as it enters the room. And this, in turn, helps minimize the amount of heat that's drawn toward your windows.
A honeycomb shade with a triple cell construction will increase the energy efficiency of a single pane of glass by five times, and more than double the energy efficiency of a double-glazed window. Our Hunter Douglas lines of popular honeycomb shades includes Duette® honeycomb shades (available in single, double and triple honeycomb layers) and Applause® honeycomb shades.
In fact, Duette honeycomb shades were the industry's first highly energy efficient window coverings, developed in 1985 in response to the energy crisis of the late 1970s. Wendell Colson, Senior Vice President of Product Development for Hunter Douglas, recalls the moment of inspiration: "One night as I was shivering in bed, a double curtain came together in a regular folding pattern, capturing air between those folds in a honeycomb-like configuration. I saw this vertically, but I thought if we put it together horizontally you would have a highly energy efficient treatment because air would literally be trapped in the honeycomb cells."
All Hunter Douglas products offer some measure of energy efficiency; the degree to which an individual product will meet your energy efficiency needs will depend on the fabrics and product features you choose and whether your window coverings remain opened, closed, raised or lowered.
So as the temperatures begin to drop this season, keep in mind that you'll gain an added layer of protection against the cooler temperatures (and rising heating costs) by outfitting your windows with Hunter Douglas products from The Blind Alley.
To find out more about how Hunter Douglas can help you reduce your energy bill this winter, be sure to download our Energy Efficiency brochure by selecting the link below.
Hunter Douglas Energy Efficiency Brochure
---
Saving Your Hard-Earned Energy Dollars
Let's first consider some arresting numbers: 40% of the heat that escapes from your home leaves through the windows. And 50% of the solar heat that enters a room comes in through - you guessed it - the windows. Obviously, energy efficient treatments can translate into considerable utility bill savings, especially if your windows are on a cold north exposure in the winter or a sun-saturated west wall in the summer.
The most energy efficient treatments feature a honeycomb construction. The cells actually trap the hot or cold air, decreasing the intensity of the temperature as it enters the room. A honeycomb shade with a triple cell construction will increase the energy efficiency of a single pane of glass by five times and more than double the energy efficiency of a double-glazed window.
Rising energy costs are affecting everyone's pocketbook. According to the U.S. Department of Energy, sunny windows make air conditioners work two to three times harder. In colder seasons, heat lost through windows can account for 10 to 25% of your heating bill.
Liza Bowles, President of the National Association of Home Builders (NAHB) Research Center, stresses the importance of window coverings. "Especially with the larger windows so prevalent today, shades and blinds are necessary to add energy efficiency to a home," said Bowles. "And, during the summer months, keep them fully closed on south and west-facing windows to prevent heat gain."
When it comes to energy-efficient window fashions, Hunter Douglas has the answer. In fact, in 1985 the company created the first highly energy-efficient window coverings - soft, durable Duette® honeycomb shades. Since then, the product has spurred an entirely new category of window coverings and the many fabric, color, style and hardware options available in Duette Honeycomb Shades just keeps expanding.
---
Keep Cool in Summer
Summer shading coefficients measure a window treatment's ability to protect against solar heat passing through the window into the home. During the hottest months of the year, it has been estimated that 53% of all heat entering a home comes in through the windows. A window treatment with a low summer shading coefficient is most effective in shading against heat gain, reflecting heat and shading the interior. The percentage of heat reduction is calculated, subtracted from 100, and turned into a decimal. For example, if a window treatment reduces heat gain by 80 to 95%, this translates into a shading coefficient of .20 to .05. Duette triple honeycomb shades boast a low .24 shading coefficient and Duette Honeycomb Shades in an opaque fabric with a metallized core have a coefficient of .23.
Where direct sunlight is a problem, the best materials will be metallized or white backings that can reflect the greatest amount of sunshine, while still shading the interior. Known for their myriad fabrics and textures, some Hunter Douglas Brilliance® Pleated Shades also can be highly energy-efficient window treatments because they offer a thin layer of aluminum permanently bonded to the rear of the face fabric. Many Hunter Douglas products, including Duette Honeycomb Shades and soft, billowy Vignette window shadings, have neutral white energy-efficient fabric backings.
---
Warming Up for Winter
"Forty percent of the heat in a home escapes through the windows on average, and windows are typically 20 percent of wall space," said Colson. "So energy dollars are literally pouring out the window." Window coverings with a high R-value can provide much needed insulation and significantly reduce heat loss. The "R-value" (resistance value) measures a product's resistance to heat loss when in a closed (lowered) position. The higher the R-value, the more insulation a window product provides. A single layer of uncovered window glass has a winter R-value of about 0.88, while a double-glazed window has a value of about 1.75. By selecting an energy-efficient window treatment, you can help increase the R-value one to five points.
Wood and vinyl are insulating materials and fabric shades with metallized or room-darkening linings are also good insulators. But, again, honeycomb fabric shades, which "trap" air in the honeycomb cells, provide the best insulation. Super energy-efficient Hunter Douglas Duette triple-honeycomb shades afford a winter R-value of 4.8 on double-glazed windows.
---
There's More to the Story
In addition to saving hard-earned energy dollars, Hunter Douglas window coverings can also save on having to replace fabrics, carpets and other fine furnishings and preserve precious heirlooms for posterity. Ultraviolet light is often called "the invisible enemy" as it is the invisible component of the sun's radiation and can be extremely damaging. Ultraviolet literally means "beyond the violet" in the visible spectrum of light. It enters the house as sunlight but will eventually fade floors, furniture, upholstery and drapery fabrics, carpeting and valuable artwork. With prolonged sun exposure, natural, undyed fabrics typically become yellowed. Later, fibers will weaken, making furnishings look old and worn before their time.
---
Hunter Douglas Window Coverings are available from The Blind Alley in Bellevue, Washington. For more information, contact The Blind Alley and visit our Hunter Douglas Gallery showroom.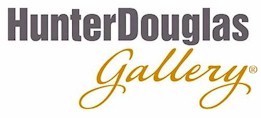 Or view Hunter Douglas Window Coverings in the privacy of your home with one of our Window Fashion Designers.
To view more information regarding Hunter Douglas Window Coverings visit the Hunter Douglas website.
Hunter Douglas Inc., headquartered in Pearl River, NY, is the leading manufacturer of custom window coverings in North America.
---
To learn more about The Blind Alley visit our Company Profile.

---

Click here to search our Website or visit our website Navigation page or website Directory.
---