DESIGN WITH LIGHT
Using Nature's Extraordinary Design Tool
Did you know that window fashions can enhance natural light, not just control it? Natural light has a visual and emotional impact; it transfers heat in colder months; it elevates moods. One of the most useful and dynamic resources at our fingertips when designing an interior is natural light, providing we control it to provide privacy, shelter from glare, protection against the sun's damaging UV rays and to create the desired mood. Diffused light can fill a room with a soft glow, while deflected light provides sharper contrasts of light and screened lights radiate with gently filtered sunshine.
"Selecting a window covering that fills both your aesthetic and functional requirements is an art," said Kurt Evers at The Blind Alley. "Hunter Douglas has a variety of attractive and functional window fashions that let you choose the quality of light in an interior – from the glow of diffused light to the dramatic effect of deflected light to the warmth of screened light. Window coverings can not only manipulate light to illuminate what we want to see, but also provide splashes of welcome, warmth and even wonder in a home."
One of the best products from Hunter Douglas that provides a soft diffused light with its two layers of sheer fabric with rotating fabric vanes between, is Silhouette® window shadings – now available with the Top-Down/Bottom-Up TiltAnywhere™ feature for ultimate flexibility.This useful feature allows homeowners to have both a view and privacy by shielding windows from neighbors while allowing light and a view of sky and treetops to be seen through the top of the window. What's more, with the sheer facings, Silhouette® window shadings provide UV-ray protection without compromising the light or view. Coordinating Luminette® Privacy Sheers is a similar concept on the vertical. It also provides superior UV-ray protection.
Hunter Douglas Duette® honeycomb shades, with its two fabric layers fashioned into a honeycomb configuration, and billowy Vignette® window shadings also beautifully soften and diffuse the light to fill rooms with a soft romantic glow.
For the dramatic effect of deflected light, classic Heritance® hardwood shutters are the perfect solution. These state-of-the-art shutters are enhanced by centuries-old dovetail panel construction and a multi-coat premium finish. Palm Beach™ Custom Shutters, Country Woods® Collection™ wood blinds, EverWood® and WoodMates® alternative wood blinds, Modern Precious Metals™ aluminum blinds, Somner™ Collection Custom Vertical Blinds… these all provide the sharp contrasts of deflected light.
For the warmth of screened light, we suggest the colorful new line of Hunter Douglas Designer Screen Shades.
---
Whatever your choice, whatever your style, window fashions from Hunter Douglas allow you to design the light that comes into your home. Light can change everything. Dramatically.
For more information, The Blind Alley, a Certified Hunter Douglas Window Fashions Gallery Dealer is located at Bellevue, Washington. Visit or call The Blind Alley.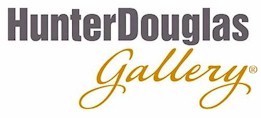 Hunter Douglas Inc. is a national sponsor of Habitat for Humanity, covering windows in every Habitat home built in the U.S. and Canada. Headquartered in Pearl River, NY, the company is the leading manufacturer of custom window coverings in North America.
---
To learn more about The Blind Alley visit our Company Profile.

---

Click here to search our Website or visit our website Navigation page or website Directory.
---