HUNTER DOUGLAS
CUSTOM SHUTTER COLLECTION
There is simply no denying the allure of shutters. With their meticulous craftsmanship, bold, clean design and ability to dramatically control light, they are an investment in style. The Hunter Douglas Custom Shutter Collection makes it easier than ever to find the shutters that perfectly match your taste and budget.
We offer three product lines to choose from — Heritance® hardwood shutters, Palm Beach™ polysatin shutters and NewStyle™ hybrid shutters — and more than 750 design configurations between them to satisfy your desire to customize your home. So, be classic or be contemporary. Be urban or be rustic. Be discreet or be daring. Whatever you are, you'll find the Hunter Douglas custom shutters to fit.
---
Heritance Hardwood Shutters
Timeless. Hunter Douglas Heritance® hardwood shutters build upon the unique natural beauty of real wood. They couple the best of distinctive design with the marvel of innovative excellence. These shutters stand in a class of their own, adding a rare sense of timeless charm to every room of your home.
Beautiful. Enjoy the view as you tilt the louvers to reveal more or less of the outside world. Choose from a classic palette of 100 colors, including popular shades of white and deep, rich stains. Select from a wide range of frame types and system options that fit any décor. Add a delivery time that's dramatically shorter than the industry standard, and you have an exceptionally beautiful package.
Custom Crafted. For maximum strength and durability, these premium shutters are constructed using the centuries-old craft tradition of TrueMill™ dovetail joinery — a clear indicator of quality custom shutters. An innovative multiplecoat Integra™ finish also ensures superb coverage that's lustrous and long lasting.
Enduring. Like fine furniture, Heritance™ hardwood shutters are an heirloom-quality product that will stand the test of time with minimal care and effort. Periodic dusting is all it takes to maintain their natural beauty. And no one but Hunter Douglas, the leading manufacturer of custom window coverings, could guarantee these extraordinary shutters to last a lifetime.
---
Palm Beach Polysatin Shutters
Resilient. Hunter Douglas Palm Beach™ polysatin shutters help you create a modern look in your home. They offer the perfect combination of durability, functionality and practicality. Made with an exclusive outdoor-grade polysatin compound, they're guaranteed not to fade, crack, warp or peel. These shutters completely block the light and withstand the effects of UV rays and the elements, including water.
Customizable. Available in a choice of soothing colors and elegant decorative frames, Palm Beach polysatin shutters provide the finishing touch for any application and window shape. Choose from two operating systems to fit your style. For a modern touch, the Lantana™ style lets you move the louvers with the touch of a finger without the use of a tilt bar. Palmetto™ offers a traditional shutter style with a tilt bar that can be placed on the front or back of the panels. Unique Cufflink Connectors permanently attach the louvers to the tilt bar for ultimate durability. The well-engineered design of the louvers also allows for full closure in either direction.
Functional. An exclusive No-Magnet Lock System eliminates the need for magnets to close the shutter panels. This springloaded mechanism has adjustable tension to keep the panels level when closed. All main stress points in our Palm Beach polysatin shutters are reinforced with aluminum on the inside for superior strength and quality.
Reliable. The Hunter Douglas Lifetime Limited Warranty gives you the ultimate peace of mind and is our promise that they stand by their products forever. Palm Beach™ polysatin shutters — your paradise is waiting.
---
NewStyle Hybrid Shutters
Stylish. Hunter Douglas NewStyle™ hybrid shutters blend the look of finely painted real-wood shutters with the strength, stability and straightness of advanced modern-day materials to create design in perfect harmony. They're ideal for those who want the prestige of shutters and the Hunter Douglas brand at a price that fits comfortably within a budget.
Versatile. With more than 250 design options, NewStyle hybrid shutters won't ask you to compromise on style. These shutters are custom built for all types of windows and doors. Even those openings with unusual, elongated or arched shapes can be outfitted with ease.
Revolutionary. Hunter Douglas sought out new materials and manufacturing methods for their shutters to help keep the price low. But they didn't cut corners. In fact, their NewStyle hybrid shutters feature the same Truemill™ dovetail joinery they use in their premium line. And they're American made, so they deliver them faster than anyone else — in just days if you order through their exclusive Express-ship system. Cap it all off with their Lifetime Limited Warranty and you'll know why Hunter Douglas is recognized as the leader in the window fashions industry.
Accommodating. The flexible design of their NewStyle hybrid shutters lets you decide how you want your shutters to operate and allows you to enjoy more view than ever before with louvers as large as 4˝". Plus, their innovative Finetech™ finish provides a micro-smooth satin coating, protecting your shutters from common spills and making cleanup as simple as dusting with a soft, dry cloth.
---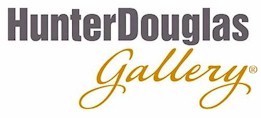 Hunter Douglas Custom Shutters are available from The Blind Alley in Bellevue, Washington. For more information, contact The Blind Alley and visit our Hunter Douglas Gallery showroom.
Or view Hunter Douglas Custom Shutters in the privacy of your home with one of our Window Fashion Designers.
To view more information regarding Hunter Douglas Custom Shutters visit the Hunter Douglas website.
Hunter Douglas Inc., headquartered in Pearl River, NY, is the leading manufacturer of custom window coverings in North America.
---
To learn more about The Blind Alley visit our Company Profile.

---

Click here to search our Website or visit our website Navigation page or website Directory.
---