BLIND ALLEY
HAS QUALIFIED AS A HUNTER DOUGLAS
CERTIFIED MOTORIZATION SPECIALIST
Blind Alley is proud to be recognized as one of the select Certified Hunter Douglas Motorization Specialists in the Seattle area. Our automation solutions work with every Hunter Douglas motorized application and integrate with home automation systems.

To achieve this exclusive designation, Blind Alley completed a comprehensive program in hard-wired motorization that certifies us to sell Hunter Douglas hard-wired motorized products on an exclusive basis and ensures that we are committed to project excellence with the highest standards.
The certification program includes an online Webcast, live training in an intense two-day event where participants are taught motorization concepts and apply them to real world situations and review of an extensive Motorization Reference Guide. Participants also commit to ongoing training.
"We are very proud to honor window covering professionals with this certification," said Sue Rainville, Hunter Douglas Director of Marketing. "While increasingly popular, hard-wired motorized products require very specific knowledge and this ensures that customers will be provided with the very best products and service available."
---
Benefits of Motorization
Press the remote control and you can tilt blinds open or closed and raise or lower them even if they are heavy or hard-to-reach. What's more, you can control large groups of shades with a single press of a button, without having to walk around the room, manually controling each shade.
---
Accessibility
Motorized window coverings are perfect for tall and hard-to-reach window locations where manual operation is difficult.
---
Control Your Living Environment
You can easily control one or a group of window coverings from a wall control or from a remote control transmitter or an automatic sensor. You can also program your window coverings to a predefined schedule or create recurring scenarios which run automatically or even have your window coverings open and close with sun sensors.
---
Child & Pet Safe!
Motorized shades provide a safer environment for children and pets. Your blinds will have a cleaner look and also last longer because electric motors eliminate the wear and tear that can occur with manual treatments.
---
Protection Against Sunlight
Your motorized window shades can automatically respond to the sun and therefore protect your floors and furnishing from harmful UV ray damage.
---
Energy Savings
Sun sensors, timers, and home automation systems help manage heat gain in summer months and heat loss during the winter which can reduce monthly energy bills as well as have a positive effect on the environment.
---
How Does it Work?
Controls such as a hand-held remote or a wall switch are used to send a command to the electric motor which is concealed within the headrail of the blind. Motors for window coverings are specifically designed to be completely concealed so that they don't have an effect on the décor or interior architecture of the room.
Whether you simply wish to raise and lower blinds or need precise tilting control of blind slats, we will customize your solution. Make natural light control easier than ever! Here is a list of Hunter Douglas products that are available in the Hard-Wired Motorization Program:
---
How Can We Help?
We coordinate with your builder, architect, electrician, home automation provider and designer to help manage your expectations. We can help save significant costs by specifying from Bellevue's most comprehensive window covering selections.
Home automation has entered a new era of reliability and ease of use, from simple window covering motorization to remote control of all the interior and exterior window coverings in the home. With proper planning, home automation installation can be upgraded at any time without costly building operations or a complete make-over. With today's wireless technology, home automation capabilities can be incorporated even in existing homes not originally wired for home automation.
Let us help to ensure that your home automation investment will bring significant long-term added value to your property, whether it's just a single exterior rolling screen or a whole house of window coverings and draperies.
When it comes to setting the perfect mood in your home, Hunter Douglas offers you the ultimate in control - hard-wired motorized window coverings. And when you're ready to tap into the power of integrating your window coverings into a home automation system, our Certified Motorization Specialists are here to help. We are expertly trained to provide you with all the support you need for a successful project. Plus we offer an unrivaled selection of fabrics and colors, so your home will be just as fashionable as it is functional. Why settle for anything less than Hunter Douglas?
Schedule a time to visit our Hunter Douglas Motorization Gallery which includes many functional displays. See how window treatment motorization can work in your home. Call us to schedule your free consultation!
---
Virtually every motorized Hunter Douglas product available is displayed in our Hunter Douglas Gallery. See products in action ranging from lower cost battery operated applications up to and including ultra-quiet integrated multiple shade hard-wired installations.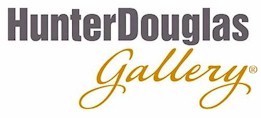 Hunter Douglas Window Coverings are available from The Blind Alley in Bellevue, Washington. For more information, contact The Blind Alley and visit our Hunter Douglas Gallery showroom.
Or view Hunter Douglas Window Coverings in the privacy of your home with one of our Window Fashion Designers.
To view more information regarding Hunter Douglas Window Coverings visit the Hunter Douglas website.
Hunter Douglas Inc., headquartered in Pearl River, NY, is the leading manufacturer of custom window coverings in North America.
---
To learn more about The Blind Alley visit our Company Profile.

---

Click here to search our Website or visit our website Navigation page or website Directory.
---