SAVING ENERGY & MONEY WITH WINDOW COVERINGS
The beauty of saving energy and money
Windows are in fact energy holes in a home, even when closed. Approximately 5 percent of all energy consumed in the U.S. relates to energy flow through residential windows. As a comparison, that's about 30 percent of all energy consumed by all the automobiles in the U.S. The right window fashions properly installed and applied in every window of every home could cut this energy consumption in half.
Most consumers are totally unaware of the enormous energy loss through windows and of the energy and cost savings available to them by adding energy-efficient Hunter Douglas window fashions to their home.
To understand how our products save energy, you need to be aware of the flow of energy. There are three energy forms that flow through closed windows: heat, solar energy and light.
Heat
Heat flows through closed windows when there is a temperature difference between the inside and the outside. If it's colder outside, heat flows through the glass from the inside of the home to the outside. If it's warmer outside, heat flows through the glass from the outside to the inside. Heat always flows from warmer to colder, never the other way around.
Hunter Douglas window fashions have the ability to resist and reduce this heat flow between inside and outside. The measure of a product's ability to resist heat flow is called R-Value. The higher the R-value number, the more insulation the product provides and the better it is at reducing heat flow. Duette Architella shades lead the Hunter Douglas product line in window covering heat flow resistance and can more than double energy efficiency, reducing heat loss through windows by up to 50 percent or more. Other Hunter Douglas honeycomb shades, as well as shutters, also play an important role in decreasing heat loss and heat gain, thereby reducing heating and cooling costs.
Solar Energy
Solar energy is radiation from the sun. About 45 percent of this radiation is visible light. The rest is invisible infrared radiation (50 percent) and ultraviolet radiation (5 percent). The portion of solar energy that passes through a window to become heat is measured using the solar heat gain coefficient (SHGC). SHGC is a decimal fraction between 0 and 1, with 0 equaling no solar energy entering the home to become heat and 1 equaling all solar energy entering the home.
In the hot summer months, you want to keep out as much solar energy as possible, but in the cold of winter, you want solar energy to enter and warm the home. Again, properly installed Hunter Douglas Duette honeycomb shades and, in particular, Duette Architella shades can dramatically reduce solar heat gain, lowering air conditioning operating costs by naturally keeping the home cooler in hot summer months.
Natural light is vital for personal well-being. Using natural light to illuminate home interiors is called daylighting, and when properly controlled, can be an effective way to reduce electric light use, thus saving energy. The goals of daylighting are to diffuse incoming light for an even intensity and to bring light deeper into the room.
Hunter Douglas window fashions are ideal for moderating light levels and increasing light penetration. Products with sheer fabric, such as Pirouette and Silhouette window shadings and Luminette Privacy Sheers, effectively diffuse sunlight as it enters a room to create a softened lighting effect across the space. Duette honeycomb shades with the Duolite design option use two separate fabric panels – typically one sheer and one opaque – to control all three forms of energy through windows. The sheer panel provides enhanced daylighting by diffusing incoming light, while the opaque panel provides insulation and solar heat gain control.
Hunter Douglas will continue to lead the industry in creating new window coverings that will play a vital role in conserving energy and natural resources. As a Hunter Douglas Gallery dealer, The Blind Alley offers environmentally-conscious window fashions solutions to our customers and to help educate consumers on how Hunter Douglas offers both beauty and energy conservation.
To find out more about how Hunter Douglas can help you reduce your energy bill this winter, be sure to download our Energy Efficiency brochure by selecting the link below or visit our Hunter Douglas Gallery to pick up your free copy.
Hunter Douglas Energy Efficiency Brochure
---
Hunter Douglas Window Coverings are available from The Blind Alley in Bellevue, Washington. For more information, contact The Blind Alley and visit our Hunter Douglas Gallery showroom.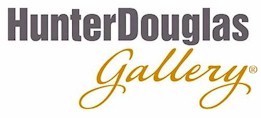 Or view Hunter Douglas Window Coverings in the privacy of your home with one of our Window Fashion Designers.
To view more information regarding Hunter Douglas Window Coverings visit the Hunter Douglas website.
Hunter Douglas Inc., headquartered in Pearl River, NY, is the leading manufacturer of custom window coverings in North America.
---
To learn more about The Blind Alley visit our Company Profile.

---

Click here to search our Website or visit our website Navigation page or website Directory.
---