CUSTOMER REVIEWS

Share Your Experience with The Blind Alley

The Blind Alley is a Hunter Douglas leader thanks to the referrals of satisfied customers. We're known for providing honest estimates, quality products, expert service and competitive pricing.

We hope you had a great experience with our company. Your feedback helps us continue to improve our service, and it also helps new customers find us. Please drop a note about how we did!

contact us. We have a full-time Service Manager on staff and two full-time Service Technicians, one for repairs in our shop and one to handle repairs in our customers' homes.

If, for any reason you were not completely satisfied with our products, service or personnel, please contact us first so that we can take the appropriate action to correct any deficiencies that concern you.

Again, thank you so much for doing business with us and trusting us to fully satisfy you with the products and service you purchased from us.
---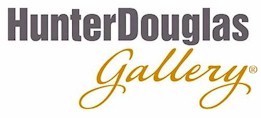 Hunter Douglas Window Coverings are available from The Blind Alley in Bellevue, Washington. For more information, contact The Blind Alley and visit our Hunter Douglas Gallery showroom.
Or view Hunter Douglas Window Coverings in the privacy of your home with one of our Window Fashion Designers.
To view more information regarding Hunter Douglas Window Coverings visit the Hunter Douglas website.
Hunter Douglas Inc., headquartered in Pearl River, NY, is the leading manufacturer of custom window coverings in North America.
---
To learn more about The Blind Alley visit our Company Profile.

---

Click here to search our Website or visit our website Navigation page or website Directory.
---